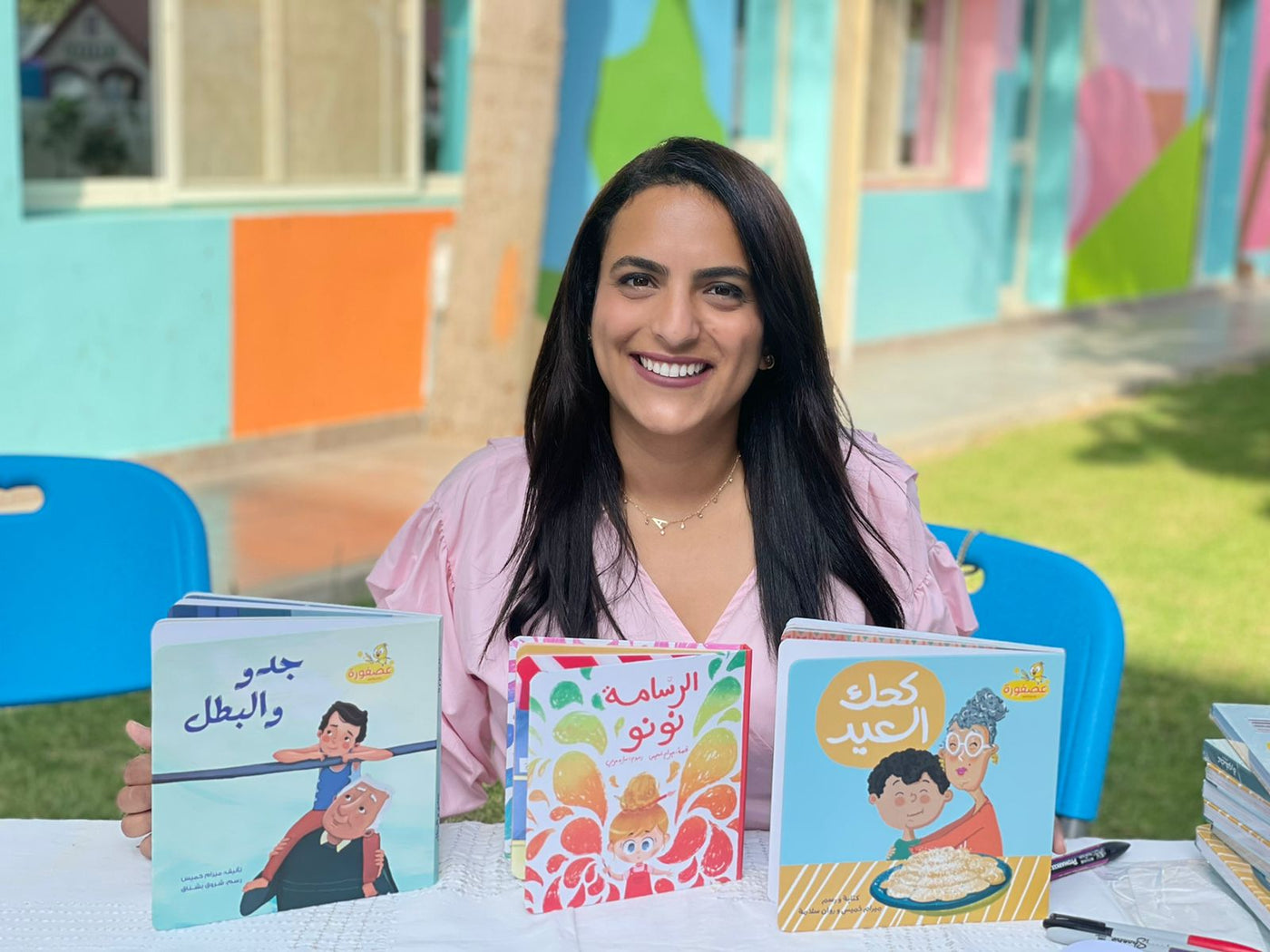 About The Author
Mirame Khamis has very specific likes; food, children and books. So, naturally, she chose a career in finance. With more than ten years of corporate experience under her belt, it took the birth of her son to finally encourage her to pursue her passion and venture into children's books.
She created Asfoura in the summer of 2020 after finding a shared need amongst her newly parent friends to find high quality Arabic books that speak to children (not at them) and are well illustrated. Suddenly, she could only see stories worth telling and is retelling them one by one!
She lives in Cairo, Egypt with her husband and son, Adam.